x230 Series
Gigabit Managed Edge Switches
Maximum network performance for even the most demanding applications, the x230 family offers an impressive set of features in a compact design, ready for flexible deployment.
Overview
Ready for flexible deployment at the network edge
Ethernet Protection Switched Ring (EPSRing™)
Autonomous Management Framework™ Plus (AMF Plus)
Eco-friendly Energy Efficient Ethernet (EEE) reduces running costs
Fanless models enable silent operation and deployment in work areas
Key Features
Software Defined Networking (SDN) ready
Active Fiber Monitoring™ (AFM)
ACLs for management traffic
SDN-ready with industry-certified OpenFlow v1.3
Certifications and Compliance
IPv6 Ready
Run by the IPv6 Forum, IPv6 Ready certification demonstrates conformance to IPv6 standards and validates interoperability of IPv6 products.
OpenFlow Conformance
OpenFlow Conformance is the highest assurance from the Open Networking Foundation that validates products conform to the OpenFlow specification.
Trade Agreement Act (TAA)
TAA compliance is mandatory for US Government purchases to prove that products are manufactured only in the USA or other approved countries.
Specifications
| Product | 10/100/1000T (RJ-45) Copper Ports | 100/1000X SFP Ports | Total Ports | PoE Enabled Ports | Switching Fabric | Forwarding Rate |
| --- | --- | --- | --- | --- | --- | --- |
| x230-10GP | 8 | 2 | 10 | 8 | 20Gbps | 14.9Mpps |
| x230-10GT | 8 | 2 | 10 | - | 20Gbps | 14.9Mpps |
| x230-18GP | 16 | 2 | 18 | 16 | 36Gbps | 26.8Mpps |
| x230-18GT | 16 | 2 | 18 | - | 36Gbps | 26.8Mpps |
| x230-28GP | 24 | 4 | 28 | 24 | 56Gbps | 41.7Mpps |
| x230-28GT | 24 | 4 | 28 | - | 56Gbps | 41.7Mpps |
| x230L-17GT | 16 | 1 | 17 | - | 34Gbps | 25.3Mpps |
| x230L-26GT | 24 | 2 | 26 | - | 52Gbps | 38.7Mpps |
Physical
Product
Width x Depth x Height
Unpackaged Weight
Packaged Weight
Packaged Dimensions
x230-10GP
210 x 275 x 42.5 mm
(8.27 x 10.83 x 1.67 in)
2.1 kg (4.6 lb)
3.45 kg (7.6 lb)
43 x 36 x 15 cm
(16.93 x 14.17 x 5.90 in)
x230-10GT
265 x 180 x 42.5 mm
(10.43 x 7.08 x 1.67 in)
1.5 kg (3.3 lb)
2.85 kg (6.3 lb)
43 x 36 x 15 cm
(16.93 x 14.17 x 5.90 in)
x230-18GP
341 x 231 x 44 mm
(13.42 x 9.09 x 1.73 in)
3.0 kg (6.6 lb)
4.35 kg (9.6 lb)
43 x 36 x 15 cm
(16.93 x 14.17 x 5.90 in)
x230-18GT
341 x 231 x 44 mm
(13.42 x 9.09 x 1.73 in)
2.4 kg (5.3 lb)
4.0 kg (8.8 lb)
43 x 36 x 15 cm
(16.93 x 14.17 x 5.90 in)
x230-28GP
440 x 290 x 44 mm
(17.32 x 11.42 x 1.73 in)
4.7 kg (10.4 lb)
6.35 kg (14.0 lb)
53 x 43 x 15 cm
(20.86 x 16.93 x 5.90 in)
x230-28GT and x230L-26GT
341 x 231 x 44 mm
(13.42 x 9.09 x 1.73 in)
2.4 kg (5.3 lb)
4.0 kg (8.8 lb)
43 x 36 x 15 cm
(16.93 x 14.17 x 5.90 in)
x230L-17GT
341 x 210 x 44 mm
(13.42 x 8.27 x 1.73 in)
2.2 kg (4.85 lb)
3.4 kg (7.5 lb)
43.5 x 40 x 14.5 cm
(17.13 x 15.71 x 5.71 in)
Power and Noise Characteristics
| Product | No PoE Load Max Power Consumption | No PoE Load Max Heat Dissipation | No PoE Load Noise | Full PoE+ Load Max Power Consumption | Full PoE+ Load Max Heat Dissipation | Full PoE+ Load Noise | Max PoE Power | Max PoE Ports at 15W Per Port | Max PoE+ Ports at 30W Per Port |
| --- | --- | --- | --- | --- | --- | --- | --- | --- | --- |
| x230-10GP | 16W | 55 BTU/hr | 33 dBA | 180W | 126 BTU/hr | 41 dBA | 124W | 8 | 4 |
| x230-10GT | 16W | 55 BTU/hr | Fanless | - | - | - | - | - | - |
| x230-18GP | 21W | 72 BTU/hr | 34 dBA | 330W | 169 BTU/hr | 42 dBA | 247W | 16 | 8 |
| x230-18GT | 18W | 61 BTU/hr | 29 dBA | - | - | - | - | - | - |
| x230-28GP | 37W | 127 BTU/hr | 34 dBA | 520W | 303 BTU/hr | 42 dBA | 370W | 24 | 12 |
| x230-28GT | 26W | 89 BTU/hr | 34 dBA | - | - | - | - | - | - |
| x230L-17GT | 15W | 51 BTU/hr | Fanless | - | - | - | - | - | - |
| x230L-26GT | 20.5W | 70 BTU/hr | Fanless | - | - | - | - | - | - |
Ordering Information
AT-x230-10GP-xx
L3 switch with 8 x 10/100/1000T PoE ports and
2 x 100/1000X SFP ports
AT-x230-10GT-xx
L3 switch with 8 x 10/100/1000T ports and
2 x 100/1000X SFP ports
AT-x230-18GP-xx
L3 switch with 16 x 10/100/1000T PoE ports and
2 x 100/1000X SFP ports
AT-x230-18GT-xx
L3 switch with 16 x 10/100/1000T ports and
2 x 100/1000X SFP ports
AT-x230-28GP-xx
L3 switch with 24 x 10/100/1000T PoE ports and
4 x 100/1000X SFP ports
AT-x230-28GT-xx
L3 switch with 24 x 10/100/1000T ports and
4 x 100/1000X SFP ports
AT-x230L-17GT-xx
L3 switch with 16 x 10/100/1000T ports and
1 x 100/1000X SFP port
AT-x230L-26GT-xx
L3 switch with 24 x 10/100/1000T ports and
2 x 100/1000X SFP ports
AT-RKMT-J05
Rack mount kit for x230-10GT
AT-RKMT-J13
Rack mount kit for x230-18GP/18GT, x230L-17GT
AT-RKMT-J14
Rack mount kit for x230-10GP
AT-STND-J03
Stand-kit for AT-x230L-17/26GT,
AT-x230-18/28GT, and AT-x230-10/18GP
Where xx =
10 for US power cord
20 for no power cord
30 for UK power cord
40 for Australian power cord
50 for European power cord
Feature Licenses
| Name | Description | Includes |
| --- | --- | --- |
| AT-FL-x230-QinQ | VLAN double tagging (Q-in-Q) license | VLAN Q-in-Q |
| AT-FL-x230-OF13-1YR | OpenFlow license | OpenFlow v1.3 for 1 year |
| AT-FL-x230-OF13-5YR | OpenFlow license | OpenFlow v1.3 for 5 years |
| AT-FL-x230-UDLD | UniDirectional Link Detection | UDLD |
| AT-FL-230-PTP | PTP (IEEE 1588v2) license | PTP Transparent Mode |
All Models
Accessories
Documentation
Related Videos
Video: Introducing the x230-GP Series
Video: Total Autonomous Networking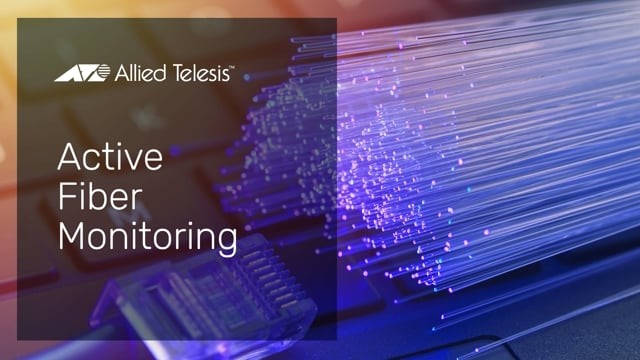 Video: How Active Fiber Monitoring Protects Your Data