x220 Series
Managed Gigabit Layer 3 Switches
The Allied Telesis x220 Series are fully managed high-performing Gigabit Layer 3 switches. Integrated security features, and 28 SFP or 48 Gigabit copper ports, enable long-distance fiber, or high-density copper connectivity at the edge of the network.
Overview
Reduce costs and automate network and device management with Autonomous Management Framework™ Plus (AMF Plus)
Expand network reach while keeping simple operation in distributed environments with long-distance fiber connectivity
Prevent eavesdropping of sensitive data on fiber links with Active Fiber Monitoring
Support resilient high-speed ring-based networks with Ethernet Protection Switched Ring (EPSRing™)
Connect and power security cameras, wireless access points, and other devices with Power over Ethernet (PoE+)
Key Features
AlliedWare Plus™ Enterprise-class operating system
Static and dynamic (RIP) routing for L3 environments
Fiber and Copper port models enable flexible deployment
sFlow enables network performance monitoring and optimization
ACLs manage access and traffic control across the network
Continuous PoE maximizes endpoint connectivity
Certifications and Compliance
FIPS 140-2
Created by the U.S. government, FIPS 140-2 is a security standard used to validate the strength and integrity of cryptographic software modules.
IPv6 Ready
Run by the IPv6 Forum, IPv6 Ready certification demonstrates conformance to IPv6 standards and validates interoperability of IPv6 products.
JITC
JITC is a test and evaluation organization that certifies IT equipment for use on secure US Government and Department of Defense networks (aka DoDIN APL).
Specifications
| Product | 10/100/1000T Copper Ports | 100/1000X SFP Ports | Total Ports | PoE Enabled Ports | Switching Fabric | Forwarding Rate |
| --- | --- | --- | --- | --- | --- | --- |
| x220-28GS | - | 28 | 28 | - | 56Gbps | 41.7Mpps |
| x220-52GP | 48 | 4 | 52 | 48 | 104Gbps | 77.4Mpps |
| x220-52GT | 48 | 4 | 52 | - | 104Gbps | 77.4Mpps |
Physical
Product
Width x Depth x Height
Mounting
Unpackaged Weight
Packaged Weight
Packaged Dimensions
x220-28GS
441 x 323 x 44 mm
(17.36 x 12.72 x 1.73 in)
1RU Rack-mount
4.3 kg (9.47 lbs)
6.1 kg (13.45 lbs)
575 x 445 x 150 mm
(22.64 x 17.52 x 5.90 in)
x220-52GP
441 x 359 x 44 mm
(17.36 x 14.13 x 1.73 in)
1RU Rack-mount
5.8 kg (12.79 lbs)
7.8 kg (17.20 lbs)
575 x 520 x 150 mm
(22.64 x 20.47 x 5.90 in)
x220-52GT
441 x 323 x 44 mm
(17.36 x 12.72 x 1.73 in)
1RU Rack-mount
4.5 kg (9.92 lbs)
6.4 kg (14.12 lbs)
575 x 445 x 150 mm
(22.64 x 17.52 x 5.90 in)
Power and Noise Characteristics
| Product | No PoE Load Max Power Consumption | No PoE Load Max Heat Dissipation | No PoE Load Noise | Full PoE+ Load (PWR800) Max Power Consumption | Full PoE+ Load (PWR800) Max Heat Dissipation | Full PoE+ Load (PWR800) Noise | PoE Budget Power | 15W PoE Sourcing Ports | 30W PoE+ PoE Sourcing Ports |
| --- | --- | --- | --- | --- | --- | --- | --- | --- | --- |
| x220-28GS | 52W | 179 BTU/h | 39 dBA | - | - | - | - | - | - |
| x220-52GP | 48W | 164 BTU/h | 42 dBA | 909W | 577 BTU/h | 42 dBA | 740W | 48 | 24 |
| x220-52GT | 47W | 160 BTU/h | 39 dBA | - | - | - | - | - | - |
Ordering Information
AT-x220-28GS-xx
28-port 100/1000X SFP switch
AT-x220-52GP-xx
48-port 10/100/1000T-POE+ switch with 4 SFP
uplink ports and single fixed PSU
AT-x220-52GT-xx
48-port 10/100/1000T switch with 4 SFP uplink
ports and single fixed PSU
AT-VT-Kit3
Management Cable (USB to Serial Console)
Where xx =
10 for US power cord
20 for no power cord
30 for UK power cord
40 for Australian power cord
50 for European power cord
19 inch rack-mount brackets included with every switch
Feature Licenses
Name
Description
Includes
AT-FL-x220-8032
ITU-T G.8032 license
G.8032 ring protection
Ethernet CFM
AT-FL-x220-CPOE
Continuous PoE license
Continuous PoE power for x220-52GP only
All Models
Accessories
Documentation
Related Videos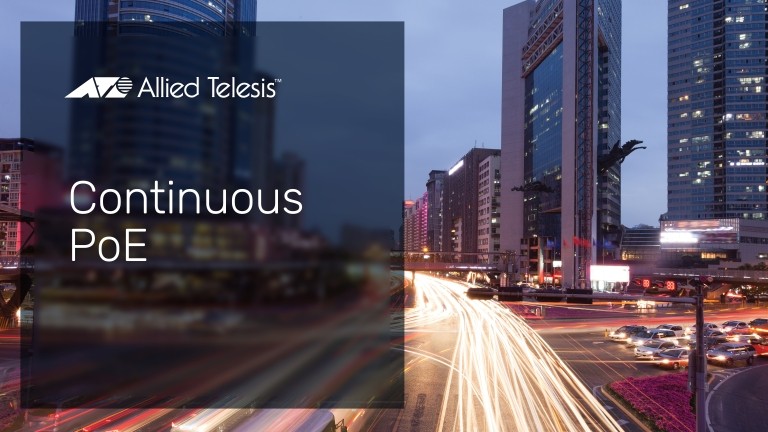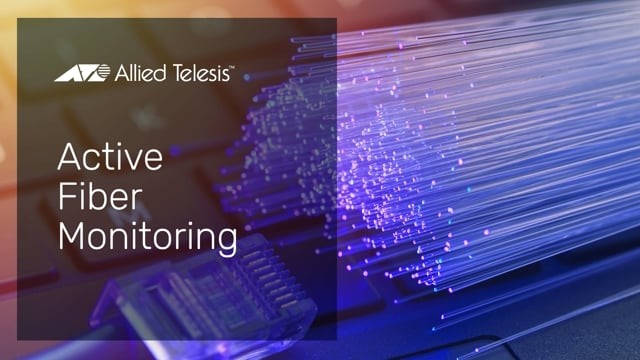 Video: How Active Fiber Monitoring Protects Your Data
Video: Total Autonomous Networking